We sail the world to document
biodiversity's past, present and future.
Charles Darwin's 1839 publication, The Voyage of the Beagle, serves as a reference point for understanding nature at the onset of the Industrial Revolution. Today, we examine how two centuries of human activity have impacted ecosystems and what measures can be taken to prevent further biodiversity loss.
Our efforts revolve around documenting biodiversity changes, exploring evolving landscapes through art, showcasing citizen conservation actions, and supporting researchers using our ship as a base. Through these initiatives, we aim to raise awareness and drive action to protect and restore biodiversity for future generations.
We document changes in biodiversity
When writing The Voyage of the Beagle, Charles Darwin not only unveils the inner workings of the Theory of Evolution but also captures an authentic snapshot of Earth's natural state in the early 19th century. This historical text serves as our guiding compass, leading us on an exhilarating global expedition.
At each stop along Darwin's journey, we encounter captivating species and ecosystems, engaging with contemporary experts who specialize in these realms. Through direct references to Darwin's writings, we gather their invaluable insights by posing a simple yet profound question: How has this species or ecosystem evolved over the past 200 years?
Our team is dedicated to capturing not just the species or ecosystem, but also the scientific process at work, deepening our understanding. Equipped with cameras, drones, underwater equipment, and sound recording gear, we visualize and showcase 200 years of human impact on biodiversity.
We capture Nature stories,
telling how mankind
affects biodiversity.
We document landscapes evolution
Darwin's expedition aboard HMS Beagle, from 1831 to 1836, was a mapping venture commissioned by the English crown. In the true spirit of expeditions of that era, the voyage attracted a team of cartographers, naturalists, and artists.
The presence of English painter Conrad Martens offers a unique and complementary visual testament to Darwin's scientific work. Today, we employ Martens' artistic creations to facilitate a captivating visual juxtaposition of landscapes spanning two centuries, effectively reproducing his compositions in modern-day photographs.
We reproduce old paintings
in photography to highlight
the evolution of landscapes.
We document citizen actions
As the Captain Darwin expedition diligently documents the evolution of biodiversity, it is evident that human societies are undeniably driving a catastrophic loss of species, closely intertwined with climate change.
Our steadfast commitment lies in empowering the public to take charge of our planet's destiny and actively contribute to environmental conservation. Through our work, we aim to exemplify the positive impact that humans can have on nature by showcasing the diverse conservation efforts undertaken by citizens worldwide.
We share proof that mankind
can have a positive impact
on biodiversity.
We set up science programs
We provide the scientific community with access to our expedition vessel, enabling researchers to conduct ambitious programs at significantly reduced costs compared to larger oceanographic vessels.
Our ship is specifically designed to operate autonomously for extended periods in hard-to-reach locations that pose challenges for scientific exploration. With autonomous electricity generation, advanced aerial, terrestrial, and underwater imaging equipment, as well as scuba diving capabilities, Captain Darwin serves as a comprehensive scientific logistics platform in its own right.

Donate
Help us spread the word about biodiversity by supporting our Patreon!

Send an email
A question? Something to say? A word of encouragement? Send us an email!
© Captain Darwin 2023 - 1 rue des Senneurs - 29 900 Concarneau - FRANCE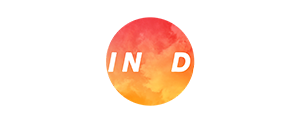 Donate
Help us spread the word about biodiversity by supporting our Patreon!
Social Networks
Follow Captain Darwin on Social Networks to follow our adventures!
Send an email
A question? Something to say? A word of encouragement? Send us an email!
© Captain Darwin 2023 - 1 rue des Senneurs - 29 900 Concarneau - FRANCE